October Alert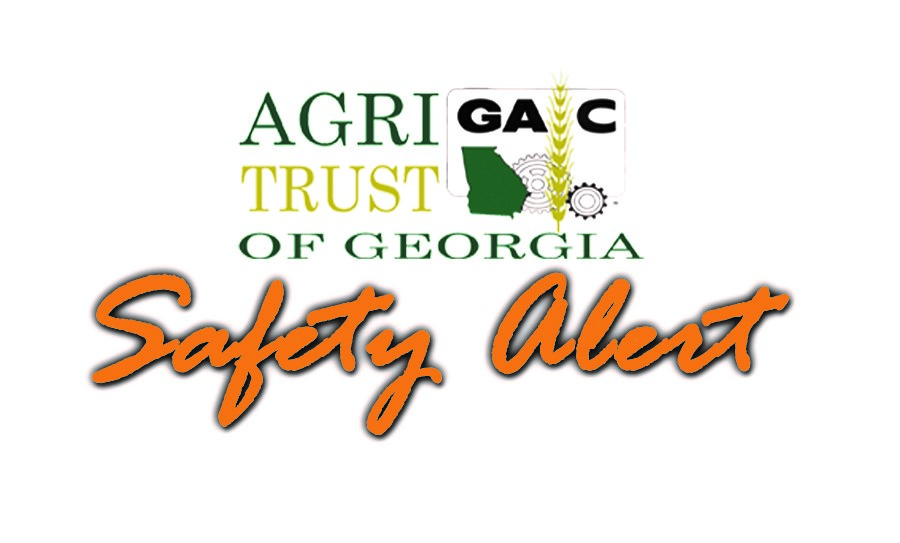 On September 20, 2021, President Joe Biden issued a statement to address extreme heat. Within the statement, he mentions "the National Weather Service has confirmed that extreme heat is now the leading weather-related killer in America. Rising temperatures pose an imminent threat to millions of American workers exposed to the elements, to kids in schools without air conditioning, to seniors in nursing homes without cooling resources, and particularly to disadvantaged communities." To combat this problem, the President began "mobilizing an all-of-government effort to protect workers, children, seniors, and at-risk communities from extreme heat."
As part of the mobilization effort, OSHA will start implementing an enforcement initiative on heat-related hazards, begin developing a National Emphasis Program on heat inspections, and launch a rulemaking process to develop a workplace heat standard. The OSHA initiative applies to indoor and outdoor worksites in general industry, construction, agriculture and maritime where potential heat-related hazards exist. On days when a recognized heat temperature can result in increased risks of heat-related illnesses, OSHA will increase enforcement efforts.
Currently, there are no OSHA standards related to heat-related hazards. All citations are being issued under the General Duty Clause, which requires employers to provide their employees with a place of employment that is free from recognized hazards that are causing or likely to cause death or serious harm to employees. In October of 2021, OSHA will start working on a federal heat standard by issuing an Advance Notice of Proposed Rulemaking on heat injury and illness prevention in outdoor and indoor work settings. The advance notice will initiate a comment period for OSHA to receive feedback and advice on the rulemaking.
While we do not know yet what the new standards will look like, there has been hints of OSHA using the California OSHA standards for the base work. Under these standards, employers would have to:
Provide fresh, pure, suitably cool water free of charge to all employees.
Employees shall be provided sufficient quantity at the beginning of the works shift to provide one quart per employee per hour for drinking for the entire shift, or have access to replenish the water during their shift.
When the outdoor temperature in the work area exceeds 80 degrees Fahrenheit, the employer shall have and maintain one or more areas with shade at all times while employees are present that are either open to the air or provided with ventilation or cooling.
The amount of shade present shall be at least enough to accommodate the number of employees on recovery or rest periods, so that they can sit in a normal posture fully in the shade without having to be in physical contact with each other.
The employer shall implement high-heat procedures when the temperature equals or exceeds 95 degrees Fahrenheit.
When temperatures reach 95 degrees or above, the employer shall ensure that the employee takes a minimum ten-minute net preventative cool-down rest period every two hours.
The employer shall establish, implement, and maintain, an effective heat illness prevention plan.
On days where the Heat Index is forecast to be about 80 degrees Fahrenheit, Area Directors will instruct CSHOs (inspectors) to be alert during their travels throughout their jurisdiction for job sites where employees may be working outdoors for extended periods of time (e.g., construction workers, lawn care and maintenance workers, etc.). Upon finding such a work place the CSHO will communicate with the Area Director or Supervisor to determine:
Whether the identified job site or contractor has been inspected within the last 30 days
Whether the employer has been inspected three or more times within the last 90 days. If the job site or contractor has been inspected within the above time frames, the Area Director or Supervisor will direct the CSHO not to conduct an inspection.
Otherwise, the CSHO will conduct a limited scope inspection of the outdoor activity and ensure:
Employees have been trained on the hazards of a hot environment
The company has a formal program or "acclimatization plan" to offer extra heat stress protection to new workers and workers who return after an extended absence
Drinking water and first aid supplies are available
Shade or climate-controlled areas are available for rest breaks
There are provisions for receiving prompt medical attention
If other "plain view" hazards are observed on the job site, the CSHO will include them in the limited scope inspection
OSHA is increasing in-person inspections at all types of workplaces. With the emphasis on heat hazards, the agriculture industry needs to be prepared. Take the time now to establish your own Heat Illness Prevention Program. Attached to this Safety Alert are some of OSHA posters that can help you start the process of training your employees about the dangers of heat illness.
"United States Department of Labor." Heat Illness Prevention Campaign, Occupational Safety and Health Administration, https://www.osha.gov/heat.
"United States Department of Labor." OSHA National News Release, Occupational Safety and Health Administration, 20 Sept. 2021, https://www.osha.gov/news/newsreleases/national/09202021.