2023 Second Quarter Safety Initiative Winner
Little Creek Ag, LLC Winner of AgriTrust of Georgia Quarterly Safety Initiative for the 2nd Quarter 2023
Bogart, Georgia - August 25, 2023 - Congratulations to Little Creek Ag, LLC of Moultrie, Georgia for being named the 2nd Quarter Winner of the AgriTrust of Georgia Quarterly Safety Initiative.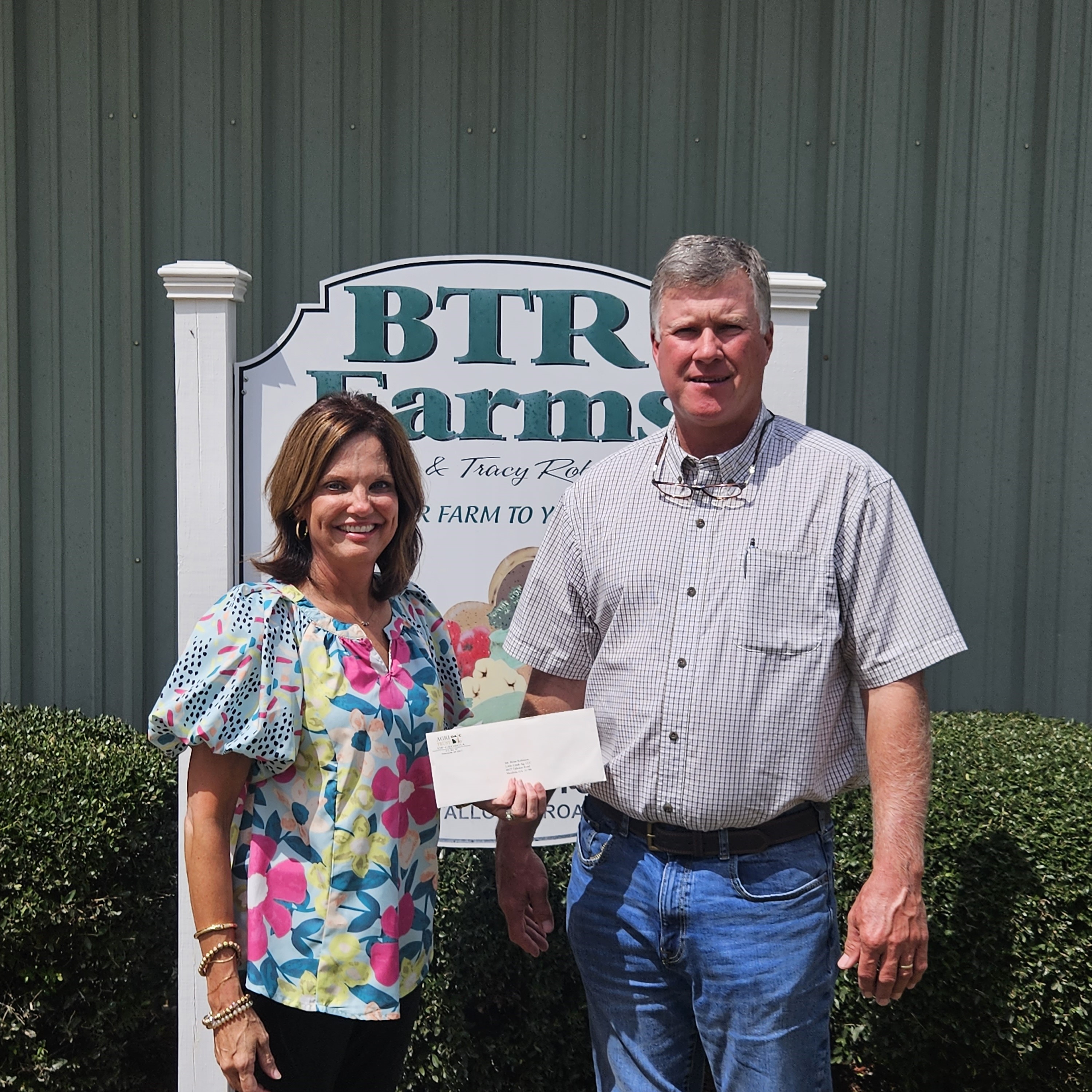 Working on a farm can be a dangerous occupation. When most of the equipment is designed to dig, chop, or crush, it is easy to see why farm work constantly has a fatality rate of 5 to 6 times higher than the average U.S. industry. Farming is also one of the few professions in which family members, who often are living on the farm, are also at risk for accidents and injuries. Luckily, Brian and Tracy Robinson, owners of Little Creek Ag, understand these risks and are actively taking steps to prevent as many accidents as possible on their farm.
As a 4th generation farmer, Brian grew up working on his family's farm until he began his own operation in 1993. Now, with the help of the 5th generation, Tyler, the Robinson family's focus is to provide food and fiber for future generations while maintaining a safe work environment for everyone on the farm. Part of having a safe farm includes conducting regular safety meetings with topics ranging from handling farm equipment on the road, to proper lifting techniques, and how to protect yourself from heat stress. The use of various apps, YouTube videos, and having a translator on site ensures that all the employees can understand the safety message.
The hard work and dedication to safety Little Creek Ag, LLC shows every day has paid off, as they were selected as the winner for the AgriTrust of Georgia's Quarterly Safety Initiative and has been presented with a check for $2,000.00. With their winnings, Little Creek Ag plans to improve their safety program by purchasing a defibrillator and train more employees on how to use the device.
AgriTrust of Georgia is a group self-insured workers' compensation fund that provides workers' compensation insurance coverage for the agricultural industry in the state of Georgia. The Quarterly Safety Initiative is designed to encourage all of the Fund members to participate in an active safety program.