2023 First Quarter Safety Initiative Winner
P.F. Harris Manufacturing Co., LLC Winner of AgriTrust of Georgia Quarterly Safety Initiative for the 1st Quarter
Bogart, Georgia - May 12, 2023 - Congratulations to P.F. Harris Manufacturing Company of Cartersville, Georgia for winning AgriTrust of Georgia's Quarterly Safety Initiative.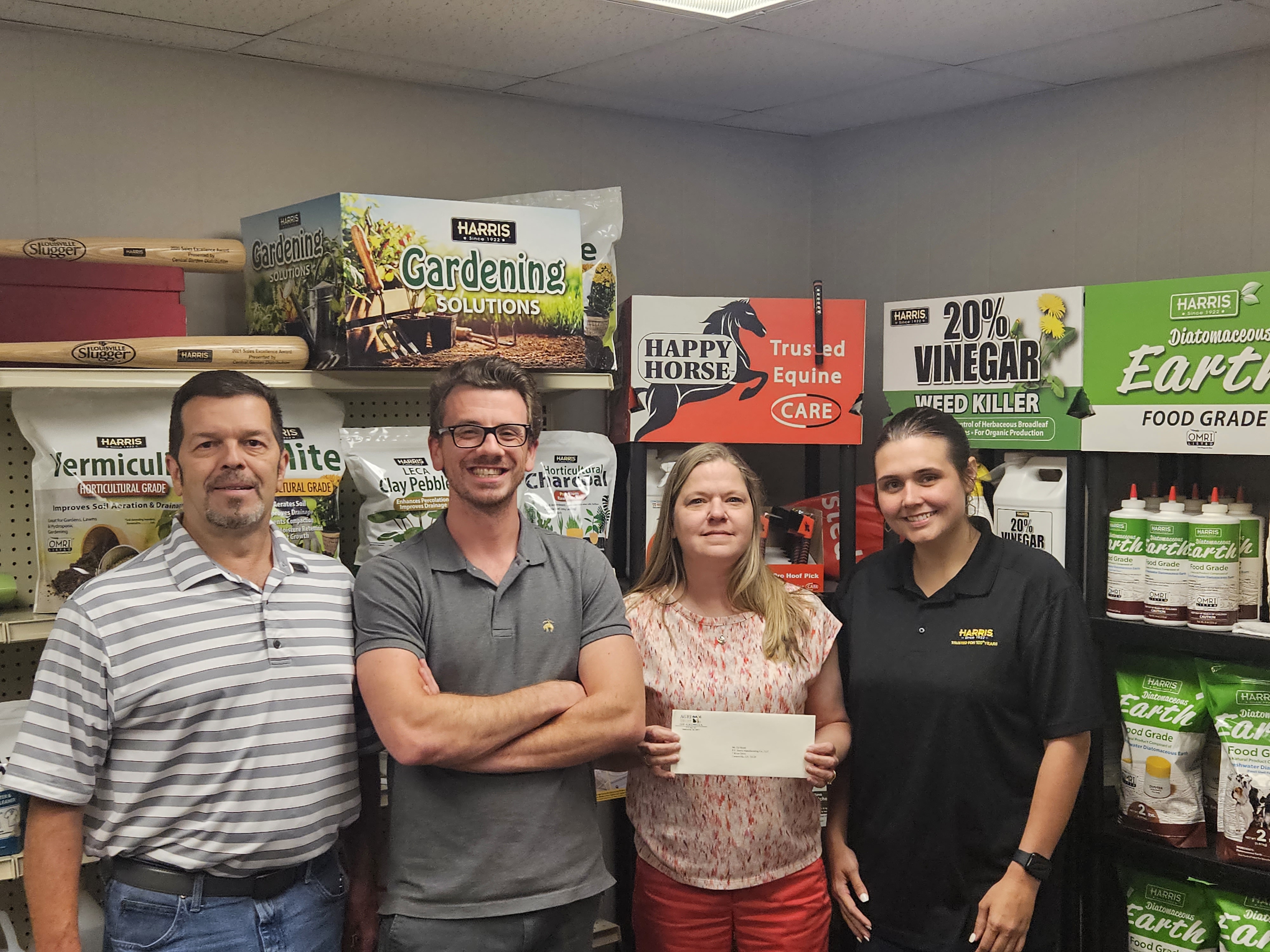 Founded in 1922, P.F. Harris Manufacturing Company has been dedicated to helping people find a solution to their pest problems. The original product, Harris Famous Roach Tablets, was so effective, it even got rid of roaches in the White House. In 1924, Calvin Coolidge's White House had been overrun for years with roaches and water bugs. Needing help, the feds called for Mr. Harris' new product. Within months, Harris had effectively treated dozens of government buildings, including the Senate Office Building, The Department of Justice, The Supreme Court, and Walter Reed Hospital. The product made such an impact the Washington Times described it as a "vermin slayer who has just fought a decisive winning battle with a horde of cockroaches which infested the lower regions of the Executive Mansion."
Over the next 100 years, P.F. Harris Manufacturing continued to expand and diversify to meet their customer's needs. The expansion now includes a team of approximately 85 employees. Having this many team members requires a strong safety presence. At P.F. Harris Manufacturing, they understand safety is everyone's responsibility and is one of the most important parts of any company. They treat their Safety Department as an equal to the Sales, HR, Customer Service, or any other department. In fact, it is the one department that has an impact on all the others. They are continuously posting and emailing safety articles to ensure every employee gets the latest information. Now, their dedication and devotion to safety has paid off.
The Quarterly Safety Initiative is a program that incentivizes safety training among the members of the AgriTrust of Georgia Fund. Anytime a member conducts a safety training/talk, either a formal safety meeting or a talk on the tailgate, they can enter their company into a drawing. Every quarter, an entry is selected as the winner and receives a $1,000.00 check. To make things more enticing, if the winner did not have a lost-time claim for that quarter, the amount doubles to $2000.00. Having this mindset and P.F. Harris Manufacturing's dedication to discussing safety with their employees has earned them AgriTrust of Georgia's Quarterly Safety Initiative and a check for $2,000.00.