2021 First Quarter Safety Initiative Winner
Meeks' Farms & Nursery, Inc. Winner of AgriTrust of Georgia Quarterly Safety Initiative for 1st Quarter 2021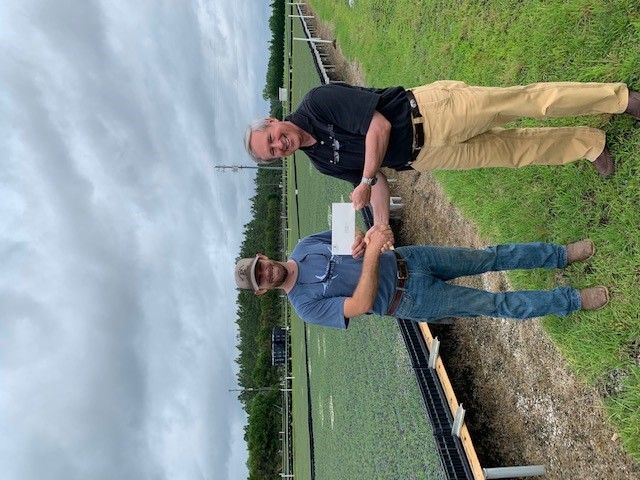 Bogart, Georgia –May 5, 2021 – Congratulations to Meeks' Farms & Nursery, Inc. of Kite, Georgia for being named the 1st Quarter Winner of the AgriTrust of Georgia Quarterly Safety Initiative. For seven generations, the Meeks family has made their living from the fields and forests. In 1996, George Meeks and his son Steve Meeks established their own roots by starting to grow container pine seedlings. That first year they started small, growing 100,000 longleaf seedlings, so they could learn how to produce the highest quality seedling. Since then, Meeks' Farms & Nursery, Inc. has grown as fast as their pine trees, producing 15 million seedlings per year. Even with the rapid growth, quality remains a top priority. So much in fact that the owners put their cell phone numbers on every box.
Quality assurance doesn't stop with growing the pine seedlings and native wiregrass. Quality has to be in all aspects of the nursery business, especially in safety. Employees are a valuable asset, and proper training is essential to meet the high standards established at Meeks' Farms & Nursery, Inc. Developing a safety program for 60 seasonal employees has its challenges, but when quality is in every task, you are destined to grow. Because of their commitment to safety and safety training Meeks' Farms & Nursery, Inc. has been selected as the winner for the AgriTrust of Georgia's Quarterly Safety Initiative and has been presented with a check for $2,000.00.
AgriTrust of Georgia is a group self-insured workers' compensation fund that provides workers' compensation insurance coverage for the agricultural industry in the state of Georgia. The Quarterly Safety Initiative is designed to encourage all of the fund members to participate in an active safety program.